I'm Torry Crass (Twitter: @TorryCrass), information technology professional with specialty skills in infrastructure and security. My experience and abilities take from day-to-day hands-on keyboard capabilities all the way through strategic leadership. Both you say? Yes, indeed, both. Because I believe a strong operationally capable background strengthens my skills as a leader.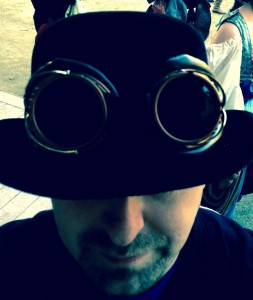 I've been working professionally in the computer industry for over 20 years across a variety of businesses and positions, including my own. Tagging along on this ridiculous ride has been a long time interest in information security with a professional focus on it for approaching 10 years. I have held senior technical and leadership security positions in small businesses to major global corporations and most recently a CISO role supporting organizations covering manufacturing, financial, and public sector areas.
I started out working with Apple IIe and IIgs systems, on through the Macintosh world and the first versions of OSx while learning Linux, PC hardware and then Windows systems. All while taking things apart, nearly killing myself a few times along the way (electrocution was a common theme) and generally tinkering with anything I could get my hands on. This has ended up with comparisons to "MacGyver" many times. Though, I can't rock the shaggy look nearly as well!

Credit: http://www.badassoftheweek.com/macgyver.jpg
Toward the beginning of my career, and even still, I've been pursuing Physics and Astronomy interests at the university level in attempt to finish out a 4-year degree with hopes to just keep going after that. I also tend to involve myself with choral music and ensemble performance as one of many hobbies.
Over the course of my life I've wound up on local TV and papers for Astronomy mostly activities back in the day and a few security items more recently, plus a tag along to a social interest piece (courtesy of a former girlfriend), along with several presentation and speaking engagements at national (and nearly international) events.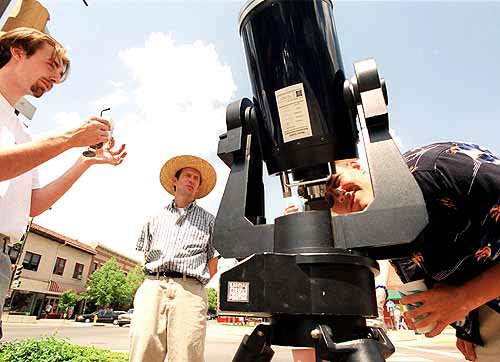 Credit: http://www2.ljworld.com/photos/2001/apr/29/18819/
I'm also involved with many industry organizations, some simply as a member and others through board level and national program leadership involvement. I also enjoy attending and sometimes volunteering at security conferences to network and learn more about different technology coming through the security industry.
I hope that this blog serves the purpose to share some of my technical trials and tribulations as well as a little valuable technical information along the way.
Opinions and articles on this site are my own, not of my employer or any other organization I am involved with (unless otherwise specifically stated).
Conference Shout Outs
BSides Augusta
BSides Charleston
BSides Las Vegas
CircleCityCon
UNCC Cyber Security Symposium

Black Hat
DefCon
RSA Conference
Organization Shout Outs
SecKC
SecDSM

CHA-HA
ISSA
OWASP
InfraGard
AFCEA
SGAUS
APS
Smithsonian Institute
South Carolina Aquarium
Lowell Observatory
Lick Observatory
Kitt Peak National Observatory
KU Physics & Astronomy Department
KU Music Department / Choral Department
Choral Arts Society Davidson
Lake Norman Choral Artists
AAL
NEKAAL
The Planetary Society
SETI
NASA Ames
NASA Johnson
NASA Goddard
And more…